Humans, with their diverse motives and intentions, make and transform the world in which they live – This is what is proposed through Practice Theory, heavily associated with the French theorist and sociologist, Pierre Bourdiue, famous for his study on Algeria during the Algerian War of Independence. The theory suggests that gender, as well as many aspects of our life, is 'performative' and actualised through continuous practice and therefore, mainstream narratives around gender roles are socially constructed.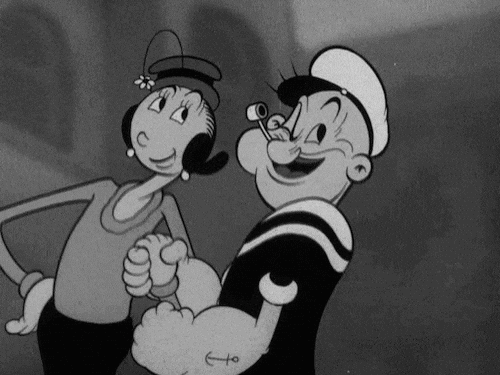 Our modern day perceptions of the role of men and women in society are shaped by a myriad of influences and experiences of which art, in particular, has a huge impact. You may have noticed that, from an early age we are exposed to images, animations, story books, advertising, TV programmes, and music that reproduce the ideas of gender roles and gender binary.
It is, however, also important to note that, when approaching subjects such as gender, and more broadly, identity, to consider the relationship these subjects have to both their local and global contexts.
Think back to the earliest examples of male and female characters that were reflected in creative media when you were growing up – What was this art trying to portray?
A notable example for the use of art in addressing this subject is by acclaimed Iraqi artist, Hayv Kahraman, who uses her work to highlight alternative narratives and nuances around the ideas of gender more overtly. She presents and celebrates the lived experiences of Arab women, and in particular, Iraqi women in their own societies, to counter and talk back to mainstream interpretations. Speaking to the Jack Shainman Gallery she explains further:
"If I were to categorise my work I would say that I probably have two veins running throughout the trajectory of my work. And one is the aspect of migrant consciousness as I am a migrant refugee myself, but there is also the aspect of the body and gender and this is where the women come into the work.

Within the Arab region if you were a guest and you entered into one of these homes, you would be first received by the male members of the family in the courtyard space. the women are not allowed but they're present. they are usually on the second or third floors looking through these perforated patterned screens that we call Mashrabiyah screens, or Shanasheel in Iraqi, so the women are there, they are present. And in a way they can see everything going on, which is a form of power. But then again they're extremely segregated because they're out of the context. So that really for me is very interesting, that dynamic, and that's how the figures play into the paintings."
Watch her short interview below and kindly share this with your networks:
[youtube https://www.youtube.com/watch?v=5uLoQtTylYI&w=560&h=315]
//Adore&Endure//
By Mustafa Al Obaidi ¦ 22nd December 2015